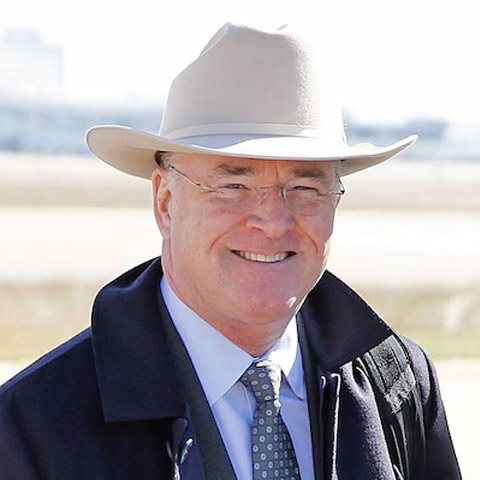 Dr. Cooper specializes in athletic injuries, specifically arthroscopic and reconstructive knee and shoulder surgery.

Dr. Cooper's practice is located at the Carrell Clinic (Est. 1921 – Carrell Clinic History), which is a renowned referral center for complex orthopaedic cases. Dr. Cooper is the head team physician for the Dallas Cowboys Football Club. He is also under contract as a consultant to Spanish soccer team Club Futbol Real Madrid and a widely recognized expert in sports injuries. You can click here to jump to Dr. Cooper's profile page or click here to jump to the Carrell Clinic's profile page. If you have any questions about surgery techniques, please be sure to check out the surgery animations in the Patient Education section. Office appointment scheduling is explained in the Offices section. The Surgery Scheduling section has all the information you need for that purpose.
As a leading contributor and Scientific Advisory Board member to the Multicenter ACL Revision Study (MARS), Dr. Cooper was part of the research team that was awarded the 2019 Kappa Delta Award, which is the highest research award given by the American Academy of Orthopaedic Surgeons.
In 2013, Dr. Cooper received the prestigious PFATS Jerry "Hawk" Rhea Award. This award honors the most outstanding team physician as determined by a vote amongst NFL trainers.
Dr. Cooper is proud to have been awarded the Arthur C. Rettig, M.D. Award at the recent NFL Physicians Society's Meeting and Symposium. Read More
Dr. Cooper is proud to be part of the research team that won the American Orthopaedic Society for Sports Medicine prestigious 2014 O'Donoghue Award for the best clinical research paper in sports medicine. Read More
Dr. Cooper was the senior author on the award winning scientific paper, "Return to Play in the NFL after ACL Reconstruction: A 25 Year Experience". Read More
Dr. Cooper and co-authors reported the frequency of knee hyperextension in a large series of primary and revision ACL reconstruction, and how that affected outcomes and graft failure rates. Read More